Banded plantings with many stems and leaves adsorb and filter runoff, in this rain garden (bioretention area) sweeping across the front of the six-story AAA offices  for Northern California. Below, a wide rain garden also sweeps across the front of renovated offices, labs, and manufactoring of Varian, Inc., makers of scientific instruments. Below, at the end of the building farthest from parking, low curbs and reflectors outline access for emergency vehicles.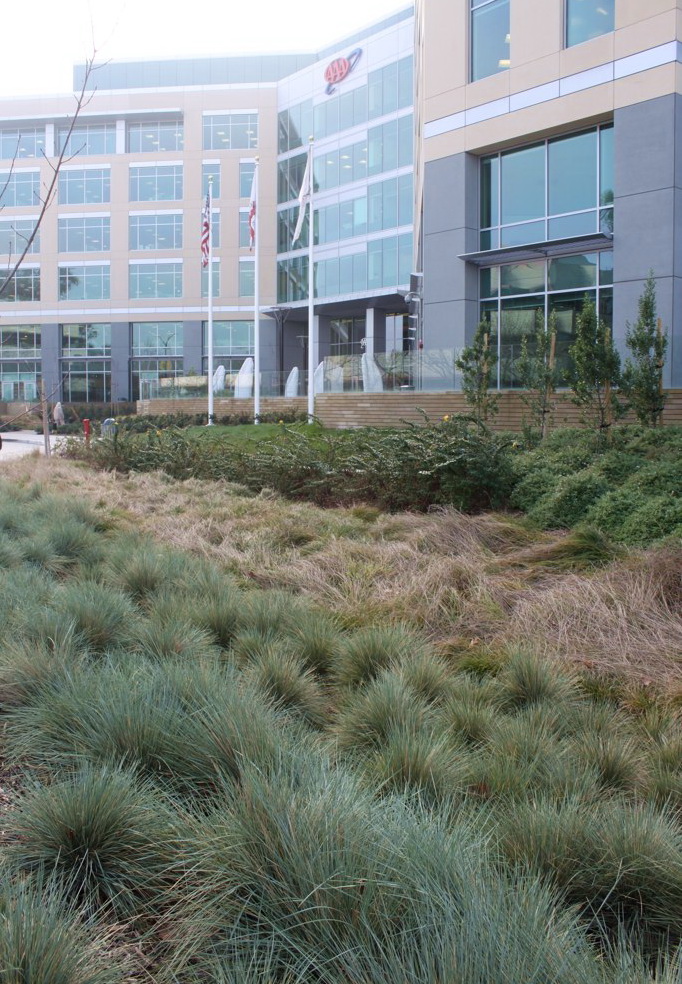 Below right, planted basins in parking lot are another element that allows this building to retain enough rain to mimic the pre-development runoff pattern, at least for small storms. Bottom right, view of rain garden from parking-lot end, showing street and outdoor eating area. The grass looks like any other, but is underlain by cells that support heavy vehicles but let rain soak in.
The office features a BACNET computer-controlled lighting system and the site lighting was designed using LED light fixtures for maximum efficiency.