With social media playing such a big role in our lives these days it's hard to keep anything secret and if we're friends on Facebook you might have heard I had a birthday last week. The special birthday treatment Steve booked for me was The Imperial Geisha, a 90 minute experience consisting of, "a hand drawn bath of exotic florals, oriental teas, and precious oils combined with a hand washing and polishing of the skin, a delicate dry buff, and a warm butter and silk massage." One thing I love about the spa is that each treatment room has a whimsical name like Villa Vain or Villa Selfish. A 60 minute massage followed but not before I was able to select the lighting color and music genre for the room – talk about customized services!
The next time you're in the mood for a spa day, pop on over to Eau Spa for the fabulous Imperial Geisha, a 60 minute Swedish massage or whatever service suits your mood (for a list of spa services, please click here). Steve's brother Doug, his wife Tracy and their children, Nick and Abby, live in North Carolina, as does his mother Diane and while they've all come to visit us at various times over the years, we've never had them all at Chez Miskew together. We decided on an Easter brunch this year in order to get the college kids home Sunday night so they'd be bright and bushy-tailed for their Monday morning classes.
Steve took the lead on the lamb which was a scrumptious butterflied leg marinated overnight in a savory mixture of yogurt, olive oil, rosemary, lemon zest and juice.
The orzo salad recipe was from the WPTV Easter segment I did with the fabulous Chef Lindsay Autry and was the perfect accompaniment for the menu, as was a simple platter of steamed asparagus garnished with lemon. For dessert, I served my Pink & Green Trifle, a dessert less inspired by haute cuisine as it is Lilly Pulitzer. 1.) Combine yogurt, olive oil, lemon zest and juice, rosemary, salt, and pepper in a large non-reactive bowl or jumbo-sized plastic bag.
3.) Remove the lamb to a cutting board, cover with aluminum foil, and allow to rest for 20 minutes. The Perfect Easter Wines & a Special Recipe & Cooking Demonstration by Chef Lindsay Autry on WPTV! The Glamorous Gourmet's Spring Giveaway featuring a Williams-Sonoma Farmers' Market Herb Wreath!
Spring has finally sprung and with it so has every plant, flower and tree in our yard including the herb garden, orchids and crepe myrtles. This beautiful, hand-made wreath is a veritable feast for the senses with its vibrant colors, myriad textures and natural aromatics.
As with our previous giveaways, entering to win this Williams-Sonoma Farmers' Market Herb Wreath couldn't be easier. Best of luck and remember, you have to play to win so go ahead, scroll down and leave your comment now!
Last month marked a major annual culinary occurrence here in South Florida, The South Beach Wine & Food Festival. This year there was one event I was especially eager to attend: the Rose Brunch co-hosted by Martha Stewart and Chef Jean-Georges Vongerichten featuring the Provencal rose wines of Chateau D'Esclans. I've been inspired by her ever since and to this day, my kitchen dish soap is still ensconced in a decorative glass bottle complete with spout and proudly displayed on my sink. But I digress, the beautiful Rose Brunch was held in the Matador Room at South Beach's uber-chic Edition Hotel.
As we sat down for brunch, festival founder and Executive Director, Lee Schrager took the microphone, welcomed everyone and explained how this particular event had garnered the nickname, "The Trifecta" during the planning process due to its impressive roster of hosts.
Moments later, a round of family-style appetizers descended on our table which were paired with the Chateau's newest release, the 2014 Chateau D'Esclans "Rock Angel" Rose ($45). Our next course featured round upon round of family style dishes paired with the jewel in the Chateau D'Esclans crown – Garrus! By the time dessert rolled around we were so full we could barely eat another bite…but being the troopers we are, somehow we managed.
At the end of the brunch Chef brought out his fabulous team helmed by the incredibly talented and recent Top Chef Champion Chef de Cuisine Jeremy Ford for an immensely well-deserved round of applause. Since Burgundy-based negociant Maison Louis Jadot's 2013 purchase of the 32-acre Resonance vineyard in the Yamhill-Carlton District of Oregon's Willamette Valley, Pinot Noir fans have been in a state of anticipation.
The tasting was held at Marion, a charming, Mediterranean-inspired cafe, bakery, market and oyster bar in Miami's tony Brickell district. As the tasting got underway, the obvious question for Gagey was, "why Oregon?" and "why now?" Let's face it, since Burgundy's Drouhin family braved the west coast in the 1980's few other domaines have followed suit. The 32-acre Resonance vineyard kept its name in the purchase which Gagey explained, "We did not choose the name but it's a great name because it means the same thing in English as in French. Gagey shared a selection of wines with us beginning with the 2013 Domaine Ferret Pouilly-Fuisse ($34). Sufficiently primed by the two Burgundies, next were the two Resonance wines, beginning with the most recent release, the 2014 Resonance Willamette Valley Pinot Noir ($48). Next was the 2013 Resonance Vineyard Pinot Noir ($65), the first Jadot-owned vintage made from grapes harvested exclusively from the eponymous vineyard.
We finished the tasting with a vinous gem, the 2013 Maison Louis Jadot Beaune Clos de Ursules ($75). The opportunity to taste the Oregon wines side by side with the Burgundies was a valuable one and revealed that, despite their inherent differences, there was a common stylistic thread throughout these wines. One of my favorite things about the winter months is enjoying all the cozy, comforting food and wine that warms you up from the inside out. Gianni Masciarelli, the late founder of Masciarelli Tenute Agricole, established his eponymous winery in 1981 and was a champion of modern winemaking in the region and widely considered an Abruzzese pioneer. Shortly after founding the winery, Masciarelli married Belgrade-born Marina Cvetic who grew up in the vineyards of her grandfather's estate in Croatia.
The Abruzzo region has very diverse terrain ranging from mountainous inland areas as well as a low lying coastal zone resulting in a rich and varied food culture. To make the Lamb Ragu and Tagliatelle, I paid our local Italian market a visit and purchased beautiful yellow, eggy tagliatelle pasta, ground lamb, prepared marinara sauce and the freshest ricotta I could find. Everyone knows the classic American horror titles: Night of the Living Dead, The Texas Chainsaw Massacre and A Nightmare on Elm Street, to name but a few. Newly remastered from the best surviving elements and contextualised with brand new supplementary material, with American Horror Project we can re-evaluate an alternative history of American horror and film heritage.
If not, well, the jig is up and yes, it's true, I'm 29 (again) but more importantly I wanted to share a special birthday experience I had thanks to my thoughtful husband who booked an appointment for me at the fabulous Eau Resort & Spa in Palm Beach. It's stunningly beautiful and glamorous and is one of my favorite places to relax and unwind after a stressful month or to celebrate a special occasion with my girlfriends. I received my treatment in Villa Play, a larger room complete with two massage tables, matching chaise lounges and an adjacent private outdoor terrace.
Instead of regular massage oil, a rich, decadent Red Flower body butter was used for the Imperial Geisha which was a very welcome and luxurious change.
In addition to its religious significance, it's also the holiday on which my husband proposed and it occasionally coincides with my birthday (March 31st) which is always fun. So after putting in the request during our Christmas visit to North Carolina, it finally became a reality this year! Luckily, brunch happens to be one of my favorite meals, yet with an Easter menu that usually consists of ham and lamb for us, we wondered how we could make it more…brunchy.
The lamb retained the flavors of the marinade beautifully and Steve cooked it on the grill to sheer perfection! The confection features layers of cubed strawberry cake (yes, the boxed kind) separated by bright green pistachio pudding (yes, the instant kind) and whipped topping (yes, Cool Whip), garnished with fuchsia pink Peep bunnies. I hope you enjoy the photos of our Easter fun and I've included the recipe below for the delicious leg of lamb. Just prior to cooking, heat grill and scrape the marinade off the lamb, wiping the meat with paper towels, and seasoning it generously with salt and pepper. Even our bougainvillea (aka "Boogey"), who we thought was on his last "legs" a few months ago, is now thriving and brimming with bright fuchsia blooms! It is proudly made in the USA and features a variety of botanicals including blue lavender, purple Mexican sage, golden yarrow, creamy achilla of the pearl and orange safflowers as well as fragrant herbs such as marjoram, thyme, sage, bay leaves and pink pepperberries.
Simply leave a comment at the end of this post and tell me your favorite Spring flower or herb and why you like it so much (i.e. Now in its 15th year, the festival continues to delight the palates of South Florida foodies and has definitely stood the test of time in a city where trends, culinary and otherwise, tend to quickly come and go. Now, I'm a huge fan of Chef Vongerichten and I count my visits to his Michelin-starred restaurants among some of my most memorable culinary experiences. At that time in my life I was just graduating from college and there was something about her passion for homekeeping, cooking and everything that went with it that just spoke to me.
I also painted every room in my first apartment (and many after that) using Martha Stewart paints inspired by the beautiful colors of her Araucana hens' eggs. Inspired by its rich history and 1950s glamour, Chef Vongerichten has reinvented the iconic room with menus featuring his interpretation of Caribbean, Spanish, Latin and South American cuisines using only the freshest, locally sourced, seasonal ingredients. After all, it's not just every day America's leading lifestyle doyenne, one of the planet's most celebrated Chefs and the proprietor of Provence's most beloved Chateau get together to throw a little brunch on the beach! This delightfully pale pink wine is made from Grenache, Rolle and Tibouren grapes which were vinified in a combination of large oak barrels and stainless steel, resulting in a fresh, fruity wine with a lovely, dry finish.
This wine changed the rose game, turning what the French widely considered a "cheap and cheerful" wine into a thing of true beauty. And who could possibly say "no" to a delightfully decadent Tres Leches Cake with Glazed Pineapple followed by the classic but impossible to turn down Warm Valrhona Chocolate Cake with Vanilla Ice Cream.
It was evident how hard he and his team worked to create this lavish feast and every ounce of adulation was truly earned. After all, this was Jadot's first vineyard purchase outside of France since its inception in 1859, not to mention the appointed winemaker for the new project is Jadot's revered winemaker of 42 years, Jacques Lardiere, who came out of a brief 2012 "retirement" to oversee the new project in 2013.
The last name might sound familiar to Burgundy fans since Gagey is following in the footsteps of his father and current Jadot President, Pierre-Henry Gagey, and grandfather Andre Gagey who also played a significant role in the company, including hiring Lardiere in 1970.
Conceptualized by Mister Hospitality duo, Mathieu Massa and Michael Ridard following the success of Baoli Miami, the restaurant's chic airy atmosphere, delights Marion patrons as they shop or dine on fresh, locally sourced produce and artisanal cuisine.
This is why we decided to keep [it] and use it as a brand." The vineyard itself is situated on a portion of a low ridge approximately 250-500 feet above sea level, emerging out of the Coast Range in Oregon's Yamhill-Carlton District AVA. Following World War II, this Burgundian domaine, owned by Jadot since 2008, was the first in Pouilly-Fuisse to move from mass produced wine to estate bottling to ensure higher quality standards.
This southernmost outpost of Burgundy features wines crafted from the Gamay grape which, in the right hands, can approximate the Pinot Noirs of the Cote D'Or.
The grapes for this wine were sourced from estate vineyards (Resonance and Decouverte) and top vineyards in the Dundee Hills AVA. Gagey prefaced the wine by saying, "2014 was a great vintage…but 2013 was a little more complicated." Storms threatened mid-harvest, yet the Resonance team emerged victorious, "It might be the luck of the first vintage, but we picked everything before the rain came!" This wine was aged for 15 months in French oak, 50% new, and as I lifted the glass to my lips I inhaled the enticing aromas of ripe, red fruit and spice. This wine was produced from the Clos des Ursules, a walled portion (or clos) of the Premier Cru Vignes Franches vineyard that has been owned by the Jadot family since 1826, before the company was officially founded. The Resonance Pinots alluded to the restrained elegance of their Burgundian counterparts, yet were generous enough to represent their unique Oregonian terroir. He strove to elevate the reputation of Abruzzo's wines and, among other things, is credited with introducing the Guyot training system as well as the use of French oak barrels for the ageing of Montepulciano d'Abruzzo and Trebbiano d'Abruzzo. Following Gianni's untimely passing in 2008, Cvetic assumed the helm of the estate which includes over 300 acres of vineyards and olive groves in all 4 provinces of Abruzzo. Due to the region's long history of shepherding, lamb and mutton dishes are very common, although moreso in the mountainous regions than by the coast, which favors seafood-inspired cuisine such as fish-based broths (brodetti) and marinades. Also, using a good quality sauce and cheese makes a big difference, and the Liuzzi Angeloni hand dipped ricotta was beyond delicious!
But we want to tell you a different story – a story of the unsung heroes of American terror… Whether it's a film that has languished in obscurity, or a movie that's at risk of being lost due to lack of source materials, American Horror Project is here to ensure that these unique slices of the American Nightmare are brought back into the public consciousness and preserved for all to enjoy.
Malatesta's Carnival of Blood (Christopher Speeth, 1973) sees a family arrive at a creepy, dilapidated fairground in search of their missing daughter, only to find themselves at the mercy of cannibalistic ghouls lurking beneath the park. This wasn't just any appointment, however, and instead of my usual Swedish massage I was treated to…something very special. The spa's mantra is "Pause, Play and Perfect" which reflects the idea of taking time out, and treating yourself to some well deserved "me time" – what's not to love about that? After an invigorating 15 minute body polish, Val, my wonderful masseuse, drew a bath for me in the outdoor bathtub.
The warm bath prior to the massage was so relaxing within minutes I was nodding off as Val worked her magic!
You'll definitely want to take the time to linger for a soak in the whirlpool or enjoy an al fresco lunch in the garden – it is, after all, the perfect opportunity to pause, play and perfect – birthday or not. It also signals the arrival of Spring, a season rife with many of my favorite things not the least of which is some of the best weather we'll see all year here in South Florida. We had a thoroughly enjoyable weekend showing them around town, visiting Delray hot spots including City Oyster (my Mother-in-law adores Wayne…but who doesn't?) and Saltwater Brewery (owned by our good friends the Goves) and spending time on the beach at The Seagate Beach Club. We decided to replace the ham with an egg dish I recently discovered on Food52, the fabulous foodie website created by New York Times food writers and overall dynamic foodie duo, Amanda Hesser and Merrill Stubbs. The dish that took the longest however was the Neiman Marcus Popovers and Strawberry Butter. In addition to family, we were also fortunate to have our neighbors, who we consider family, Jackson Langford and his son Griffin join us.
It will definitely be appearing at our next Easter feast and with any luck…so will the Miskews!
Brush the grill with oil to keep the lamb from sticking, and grill on both sides until the internal temperature is 120 to 125 degrees for rare. In the spirit of the season, The Glamorous Gourmet is doing a Spring Giveaway featuring one of my favorite items: Williams-Sonoma's Farmers' Market Herb Wreath. All herbs and botanicals were grown without the use of pesticides or herbicides which is always a good thing.
To this day, the weekend long culinary extravaganza features a veritable "who's who" of the wine and food world in events ranging from Master Sommelier-taught wine seminars to late night ragers on the beach hosted by the likes of Guy Fieri.
And, if you know me at all or have ever read my blog you know how much I adore the marvelous roses of the charismatic Sacha Lichine and Chateau D'Esclans (for the details of our visit to the Chateau, please click here), but for me, the main draw at this particular event…was Martha.
I started reading her books and magazine with avid interest and when her show debuted in 1993 I was completely hooked! I continue to delight my friends with her Pressed Picnic Sandwich and, much to my Grandmother's dismay, Martha's Banana Bread is still the ONLY one I make (the key is the sour cream!). As we waited to enter the beautiful venue, Martha herself arrived dressed in white pants, a chambray blue top and coordinating wrap and stylish wedges.
Then Martha took the microphone and graciously welcomed everyone and elaborated on her respect for Chef Vongerichten, "a maestro of restaurants and cooking," as well as her love of rose wine. This wine was the perfect accompaniment for the wide variety of mouthwatering dishes laid before us, including Jamon Iberico de Bellota, Marinated Olives with Poblano and Mint Pesto, and Sweet Pea Guacamole served with perfectly salted, crunchy tortillas. Garrus is crafted from the fruit of 80 year old Grenache and Rolle vines which is fermented in new and second year barrels resulting in a serious wine with serious structure and depth of flavor.
We also had to try at least a bite (or two!) of the creative Strawberry Sundae with Kaffir Lime Meringue and Caramelized Brioche Croutons, Soft and Crunchy Almond Cake with Guava Sorbet and perhaps my personal favorite, Salted Caramel "Impossible Flan," a heavenly combination of flan and cake that I just couldn't seem to get enough of. As we left with our copies of Martha's new book, "Martha Stewart's Appetizers" Steve and I agreed this special event was, without a doubt, a very Good Thing! After searching for just the right plot of land, can the Jadot team coax classic wines from the unfamiliar Oregonian terroir?
After obtaining a Master's Degree in Management from the Ecole Superieure de Commerce de Reims, Gagey gained work experience during stints as a fine wine sales manager in Asia, cellar hand in New Zealand and brand manager in the US before returning to Burgundy in 2014 to work at Jadot.
Executive Chef Jean Paul Lourdes created some delicious dishes to enjoy with the tasting's featured wines.
On finding just the right vineyard, "We'd seen other places before but we really had a crush on the place! Twenty acres of the vineyard are planted to Pinot Noir which thrives in its Willakenzie (old sedimentary deposits) and Yamhill (ancient submarine basaltic) soils. The regions clay and limestone soils are perfect for Chardonnay and winemaker Audrey Braccini deftly crafts this wine from a blend of the best vineyard plots with 10-35 year old vines.
Of the ten Beaujolais crus, Moulin-a-Vent is widely considered to be the most "Burgundian," exhibiting complexity, structure and ample aging potential (10-20 years). On the palate, the wine had a beautiful depth of flavor with layers of cherry fruit, minerals, spice and earth which continued to reveal themselves throughout the finish.
Jadot is the only producer of wine from this Premier Cru which is comprised of a scant 2.15 hectares. Our latest Wine Pairing of the Week was inspired by a delightful Italian wine, the 2006 Masciarelli Villa Gemma Montepulciano d'Abruzzo Riserva.
She knew that continued modernization of the estate, its vineyards and winery was needed to produce the best wines and continue her husband's legacy. Cheeses made from sheep and goat milk are also plentiful including ricotta, pecorino and scamorza among others. Our award-winning, festival loving horror short MASSACRE AT FEMUR CREEK is now available for purchase on DVD for a great low price.
Meanwhile, The Witch Who Came from the Sea (Matt Cimber, 1976), stars Mollie Perkins (The Diary of Anne Frank) as a young woman whose bizarre and violent fantasies start to bleed into reality – literally.
The spa itself is an impressive 42,000 square feet consisting of a beautiful candle-lit wishing well (where you're asked to pause and make a wish before your service), a "Self-Centered" courtyard garden, scrub and polish bars, hair and nail salon, fitness center, sauna, whirlpool and luxurious treatment rooms.
It's not just every day you're taking a bath in your "birthday suit" in a gorgeous Victoria + Albert outdoor tub, but any sense of modesty quickly dissipated as I slipped into the tub and the mixture of warm water and fragrant oils melted every ounce of tension from my body. When my service was over I floated out of Villa Play on a cloud and I was even further delighted by a plate of mini birthday cupcakes, a signature spa indulgence.
And while Steve and I have hosted Easter at our home (aka Chez Miskew) many times, this year was extra special because it was the first year we had the entire Miskew clan joining us!
We also dined at home one night, feasting on delicious chicken wings and pizza from Anthony's Coal Fired Pizza in honor of the arrival of Steve's Uncle Barry and Aunt Audrey whose presence made the weekend even more special. Eggs Gratin Crostini with Swiss Chard, created by Food52 Test Kitchen Chef Josh Cohen, was an ambition dish which required a bit of advance preparation (soft-boiling 2 dozen eggs, making a caramelized onion cream sauce, grating oodles of Gruyere cheese) but the minute I saw the cheese bubbling under the broiler (click here to view) and heard the rave reviews from the fam, I knew it was totally worth the effort! I made the delectable strawberry butter the day before but the actual batter for these gorgeous, golden brown poofs needs to be made with room temperature ingredients and also needs to rest for one hour after the wet portion is mixed.
Since the day was extremely warm and we were eating al fresco, almost everyone opted for chilled white wine including sparkling Blanc de Blancs, Chenin Blanc from South Africa and California, and a Cotes du Rhone Blanc. I've been ordering this wreath every Spring for the past few years and this year marks the first that Williams-Sonoma is offering it in three different sizes including 16," 22? and 30? which range in price from $52-$126. My friends and family knew never to call me from 10-10:30am on Saturday morning because I was watching Martha.
She also inspired me to make my first homemade chicken stock before I even knew what the heck to do with it, but it sure made my apartment smell heavenly.
She flashed her tousled blond hair and white smile as she stopped for a moment to welcome us and take a few photos before being whisked into the room. She explained how she discovered it years ago when she and her husband and daughter would travel to St.
Next came Raw, Shaved Florida Red Snapper with Green Chili Dressing and Crunchy Rice and Herbs, Florida Stone Crab with Mustard Sauce, Raw Shaved Brussels Sprout Salad, Pear and Apple Salad, Wild Gulf Shrimp with Sizzling Garlic and Chili Oil and Chorizo Pizza with Broccoli Rabe. This incredibly food-friendly rose paired beautifully with the creative and delicious dishes which featured a little Miami spice and flair which was definitely a big hit with attendees!
The quality of the wine, quality of the property and the feel of the place were just right. This dry-farmed vineyard is one of the oldest in the Willamette Valley and, interestingly, features only non-grafted rootstocks which were planted in 1981. Braccini is the latest in a continuous line of esteemed women who've run Domaine Ferret since 1840, a notable accomplishment in the historically male dominated field.
Chateau des Jacques winemaker Guillaume de Castelnau partially destemmed the grapes after harvest and vinified the wine in closed vats.
Gagey was quick to note the wine had only been bottled a few weeks ago, "It's very tight and needs to breathe, it won't even be in the market until September." The result was a wine with great promise, featuring a lovely ruby hue and alluring aromas of red and black fruit and spice. In its youth, this wine was elegant and balanced with structure that alluded to optimal ageability, much like its Burgundy counterparts.
Winemaker Frederic Barnier crafted a lovely wine in the complicated 2013 vintage, marked by treacherous hailstorms which took their toll on the vines. Also, if you're planning a trip to Oregon wine country, Resonance's visitor center should be complete by 2018. Crafted from 100% Montepulciano d'Abruzzo grapes harvested from 25 year old vines, the wine was also aged for 18-24 months in French oak barriques resulting in a stunning wine with a sultry purplish-red color and rich notes of blackberry compote, spiced plum, cassis, sweet herbs and polished tannins. While honoring tradition, Cvetic has elevated the level of the estate's wines and Masciarelli's Villa Gemma line, a line of premium wines which includes the Montepulciano d'Abruzzo Riserva ($90), a Cerasuolo rose ($18) and Bianco Colline Teatine ($20), represents the flagship of the estate and best embodies the style and taste of its beloved founder.
As a huge fan of the pairing principle "if it grows together it goes together," I had to select a dish inspired by the wine's place of origin. But considering it's an homage to 80's slasher movies, we are proud to announce the film will also be getting a release on VHS format, which is the perfect way to commemorate our little film. Lastly, every parent's worst nightmare comes true in The Premonition (Robert Allen Schnitzer, 1976), a tale of psychic terror in which five-year-old Janie is snatched away by a strange woman claiming to be her long-lost mother. The question, though, is whether the obsession is a choice or something he is fated to experience. It's easy to see why it is one of only 48 spas in the world to have received a Five-Star rating from Forbes Travel Guide. This special al fresco space also featured a soothing fountain, shower and lots of lush greenery to ensure privacy – I quickly grew attached to my private little oasis. I prolonged the Imperial Geisha-induced bliss by relaxing in one of the swinging chairs in the "Self-Centered" Garden while I waited for Steve to meet me for a late lunch and Champagne (see video below for some bubbly fun!) at Temple Orange, the hotel's Mediterranean restaurant. You see, Uncle Barry is a Lutheran minister and married Steve and I almost 12 years ago – how time flies! For a full list of Easter recommendations, which are also immensely enjoyable this Spring (and under $25), please click here. Our Spring Giveaway is for a brand new, 16? wreath and, with shipping included, is a $65 value!!! Her timeless advice was all about beautifying and elevating the things we encounter in our daily lives and making them, well…special. I once blew almost an entire paycheck making her Easter Brunch for my friends and at her behest I also grew my own herbs (don't forget to pronounce the "h"), made a giant batch of pesto with the basil and froze the leftovers in ice cube trays to enjoy during Winter.
Minutes later, we entered the stunning circular space and soon after, the crowd was buzzing with energy. In the past, some of the festival's events have been criticized for not providing enough food but let me just tell you – this was NOT one of them! Dishes like Crispy Florida Black Grouper Tacos with Aioli and Cabbage-Chili Pickle, Maitake Mushrooms with Goat Cheese and Fresno Pepper Vinaigrette, Charred Florida Octopus with Crispy Potatoes and Paprika Emulsion renewed our appetites and were a feast for the eyes as much as the palate with their beautiful array of flavors and textures. Following harvest, each parcel is vinified separately and then aged in a combination of enamel tanks and used oak barrels.
Eighty percent of the wine was then matured in French oak barrels for 10 months, a practice that's quite unusual for Beaujolais yet representative of how de Castelnau and Lardiere's implementation of Burgundian methods of winemaking have improved the quality of these often maligned wines. On the palate, a core of red cherry fruit was complemented by pomegranate, earth and a hint of cassis framed by soft tannins and a bright acidity that immediately made me think of food – specifically, a savory herb-roasted chicken with crispy skin or a mouth-watering Coq au Vin. Thankfully the storms relented early enough to allow the vines time to recover and the end result is a delightful wine featuring Burgundy's hallmark minerality and acid accompanied by notes of black cherry, cassis, graphite, spice and earthy tannins.
This wine just begged for a hearty dish to pair with it and Lamb Ragu and Tagliatelle was the perfect accompaniment.
After a glorious 15 minute soak, I heard Val discreetly knock on the sliding glass door, my signal to return inside, and I reluctantly reached for my towel. This giveaway is open to anyone 21 years of age or older who lives in the continental United States and ends Sunday, April 10th at 8:00pm EST when a winner will be randomly drawn and announced on our Facebook Fan Page. Let's also not forget the various combinations of compound butters which have been livening up dishes in my kitchen for decades and while I still haven't encountered a broken light bulb in a socket, I sure as heck would know how to use a raw potato to get it out. As we enjoyed the ambiance, the most attractive wait staff I've ever seen plied us with glasses of the 2014 Chateau D'Esclans Whispering Angel Rose and delicious, hand-passed hors d'oeuvres including Floridian Heirloom Tomato Toast,  Crispy Salmon Sushi with Chipotle Mayo and Peekytoe Crab Fritters with Aioli and Basil. And just when I thought I couldn't love her any more, she made the aforementioned comment about rose being a wonderful wine for any meal, including breakfast! Chef Vongerichten's Arroz con Pollo with Crackling Skin and Lemon Zest was a hands-down favorite at our table as well as the Grilled Prime NY Strip with Chimichurri Sauce and Crunchy Potato Nuggets. The end result is a wine with reserved notes of citrus, golden apple, hazelnut, minerals and spice with a lovely food-friendly acidity. This robust Beaujolais displayed notes of dark cherry, violet, leather and tobacco with a delightfully spice-tinged finish. The lucky winner will also be contacted immediately to arrange shipping – again, the cost of shipping is included as part of the giveaway.
Because of Martha I've composted, espaliered, paillarded, braised and decoupaged and whether I was trying a new recipe, learning her latest craft or simply honing my technique for folding and storing sheets I've thoroughly enjoyed learning from her over the past 25 years. Not only were the dishes incredibly delicious, but we were also accommodated with additional plates of just about every one! And, like the rest of the Easter meal, it was completely deserving of being served on late Aunt Mary's beautiful pink and ivory colored Wedgwood Williamsburg Husk china. We are incredibly proud of the film and are hoping it will match (if not surpass) the success of its predecessor, the mutiple-award winning ARCHON DEFENDER.
The official DVD artwork is below, along with some of the links where you can either rent or purchase the film. It's been a while but we've returned with plenty of activity over the last few months and a big apology to our fans for our tardiness in updating the website since the summer.
This will change in the coming months as we have a few new projects in release and upcoming projects that will surely generate much buzz as we aim to unleash them onto the unsuspecting world. Producer Morgan Muscat supplied us with this cool picture of his trek through Cinema 1 at Burlington Mall and the discovery of ARCHON sitting within some pretty good company. The first official trailer from our latest short film, MASSACRE AT FEMUR CREEK, has been unveiled online via writer-director Kyle Hytonen's You Tube channel. We are excited to be collaborating with award-winning filmmaker Kyle Hytonen and his A Henry Krinkle Production company on this fun little short film.
Enjoy the picture below of actor John Migloire in character as The Shape and keep checking back for more updates on the film's completion and release date. Filming has commenced in Hamilton, Ontario and Burlington, Ontario under the direction of Hytonen and starring John Migliore and Heather Dicke.
Recently, the film launched a campaign on Indiegogo to raise $1100 and wound up (to date) collecting a surprising $2414. Check out the teaser poster below and visit the Indiegogo campaign for more info about the film. As we continue to develop short and feature films, as well as promote our new demo reel feature, we are hard at work promoting local artists and community events. Such is the case with the upcoming June 8th Car-Free street festival happening on Palladium Way in Alton Village.
We are proud to be a part of this amazing community event and are happy to finally unveil our freshly completed new video to help raise awareness of said event.
We were approached a few weeks back to create this video by local artists and have done so using footage from last year's event. Enjoy the world exclusive premiere of the promotional video by visiting this link or check it out via our WELCOME page. We are excited to formally announce thatA Moonlit Road Entertainment has the privilege of being among the many talented artists and vendors at the Ward 6, North Burlington festival. The event will be held on Palladium Way, between Walkera€™s and Appleby Lines, in Alton Village. Please feel free to visit the Ward 6 Car-Free Street Festival page on Facebook for more information about the event.
Our tiny horror-film noir short film THE DEVIL WALKS AMONG YOU recently added another festival date to its successful roster, this time for the 2014 edition of the Sudden Impulse Film Festival in Toronto, Ontario, Canada.
We are excited to promote our award-winning title yet again and hope that people turn out to support great independent films such as this one. The screening happens on Saturday May 10th at the Big Picture Cinema on Gerard Street East at 8:30pm.
Not only are we focused on inspired filmmaking and photography opportunities, we are how branching out into offering services for Demo Reels. We understand just how important a demo reel is to emerging and talented filmmakers and actors, so we are offering top-notch, professional service along with affordable prices to help showcase what you have to offer the world. If you are looking to have us create your demo reel or are merely wanting to browse around, we invite you to check out our newly added DEMO REELS page where you can look into our rates and what we can offer you. With ARCHON DEFENDER currently in distribution around the world, distirbution plans ramping up for ORIGIN: A CALL TO MINDS and production underway onA COLD DARK MIRRORA along with a slew of short film projects in development, we trust that 2014 will be our busiest year yet. And we hope for your continued support as we grow and expand into different areas, which will be announced soon.
From all of us at Moonlit Road Entertainment, we welcome 2014 and wish you all a very Happy New Year.
Also, Morgan was featured in the 2013 edition of the Burlington community guide, which he also spoke about his humbling beginnings as a student filmmaker and to where he is today. The article and photo are available only in print, but a photograph has been made available below. The film gets an exclusive digital engagement with Google Play starting tomorrow, October 1, 2013. Since 2008, the film has been turning heads and it has been nominated and has won several awards for is achievement in special effects and production design.
Congratulations to the directors and cast who combined to make a special type of film that continues to wow audiences. Dates and specifics will be released as soon as they are available.A September 25, 2013 - Hamilton Film Festival selects ARCHON DEFENDER and ORIGINA The city of Hamilton appears to have taken a liking to Moonlit Road Entertainment productions. Both films will screen as a double bill during the festival, which runs from November 4th to the 10th at the Staircase Theatre (27 Dundurn St. While ARCHON has had a fairly successful festival run over the years leading up to its upcoming DVD release, ORIGIN: A CALL TO MINDS will be making its exclusive world premiere during the festival. Just yesterday, the film screened at the 2013 Hamilton Music and Film Festival at the Factory Media Centre (227 James Street North in Hamilton). Earlier in the month (on September 13th), the film was selected to screen at the 2013 Supercrawl event held in Hamilton. Expect more festival announcements in the next little while.A A August 28, 2013 - Pre-order ARCHON DEFENDER on DVD now at Amazon!!! Here is your exclusive first look at a pair of colourful teaser posters for our upcoming animated feature film COLD DARK MIRROR, currently in production under the direction of David Krupicz.The film is expected to continue production throughout 2013 and the early part of 2014, with a release expected for later next year. 2013 - THE DEVIL WALKS AMONG YOU is an Official Selection at HMFF 2013!More great news for our horror film noir hybrid THE DEVIL WALKS AMONG YOU. The award-winning short has become an Official Selection at the 2013 Hamilton Music and Film Festival, taking place in Hamilton, Ontario, Canada on September 22nd. This will mark the third time that the film has screened in Hamilton as part of the film festival circuit, following the 2012 edition of the Hamilton Film Festival as well as earlier this year as part of the Little Nightmares Canadian Horror Shorts Festival. We announced earlier this year that ARCHON DEFENDER, our first animated feature film, is scheduled to premiere on DVD and VOD during the fourth quarter of 2013.
Today comes word that the film will indeed premiere this fall and in the United States on October 22nd.A Furthermore, we are excited to bring you the exclusive world premiere of the DVD cover art for the film, to be distributed by Ytinifni Films. Morgan was one of eleven people nominated, which ranged from enviromental, community, heritage as well as senior, junior and citizen of the year. This marks Morgan's second award win for his contributions to the community as a filmmaker, following his 2010 MARTY Award win for Emerging Media Arts. Below is a photograph of the Burlington's Best Award and Certificate presented to Morgan Muscat last week as well as the Burlington Post photograph from the event, printed in Wednesday May 15th's edition.A May 16, 2013 - More THE DEVIL WALKS AMONG YOU and SEVERANCE Movie Reviews!!!The reviews continue to trickle in for Moonlit Road Entertainment productions. The first is a positively glowing one from Bleeding Dead Film Reviews for THE DEVIL WALKS AMONG YOU, which once again praises the performances of stars Robert Nolan and Sandra da Costa, as well as the production design and direction. Andrews will be among the guests lined up to heavily promote some top notch Canadian content. The festival takes place between May 31st and June 2nd at the Best Western Hotel (173 - Sunrise Highway, Rockville Centre, NY 11570).
April 19, 2013 - Morgan Muscat featured in Mississauga magazine MISSISSAUGA ARTSThe promotion continues for busy producer-writer Morgan Muscat, who is now featured in the Spring edition of MISSISSAUGA ARTS, a magazine published quarterly that recognizes talents who have contributed to the arts in Mississauga. Morgan is featured on Page 4 as part of the 2013 MARTY Award nominees and again on Page 15, which is the press release about his involvement in the upcoming June 27th Media Arts Mash Up. The cover page for MISSISSAUGA ARTS is below, pick up your copy at the Mississauga Arts Council office.April 17, 2013 - THE DEVIL WALKS AMONG YOU movie review!A positive, spoiler-free review of THE DEVIL WALKS AMONG YOU from Horror Movie Diary has made it online and it rocks.
The reviewer praises actor Robert Nolan's performances as Devil, as well as goes on to say that the film itself is "hellishly great" and supported by a great cast. The ever busy producer will be on hand discussing his past films as well as current productions including the soon-to-be-released ORIGIN: A CALL TO MINDS and the currently in development COLD DARK MIRROR. Additionally, the filmmaker will be screening a never-before-seen 10 minute clip from ORIGIN as well as discuss the making of the film.
The event will be held at the Art Gallery of Mississauga (300 City Centre Drive) and will begin at 7:00pm.
Just today, Mike Haberfelner over at the website Search My Trash recently conducted two interviews, one with CDM producer Morgan Muscat and the other with David Krupicz himself about the making of the film. Click below to check out the interviews where both filmmakers talk about CDM, as well as other upcoming projects from Moonlit Road Entertainment and Original Sine Productions. Additionally, an article conducted by Mississauga journalist Louise Peacock for the Film Annex website made it online today. That article, entitled "Glimpse in the Mirror", features an on-set journal and behind-the-scenes photos of the cast and crew in action. Click on the respective links below to check out the interviews.A Morgan Muscat "Cold Dark Mirror" Interview (Search My Trash - Mike Haberfelner) David T. Today we are proud to report that Morgan has once again been nominated, this time for a 2013 Burlington's Best award nomination, which honours citizen in Burlington who have contributed to the arts within the city. Morgan is proud to call Burlington is new home town and is honoured that he and his work has been recognized by the community collectively.
Today we are proud to announce the cast for our upcoming sci-fi animated epic COLD DARK MIRROR, which is being produced by Morgan Muscat and will once again be directed by David T.
The cast includes Sandra da Costa (Sick), Caleigh Le Grand (Inspiration), Daniel Wyse (Origin: A Call to Minds), Morgan Muscat (Archon Defender), Paul Nicholls (A Cry in the Dark), Ryan Barrett (Neverlost), Astrida Auza (Sick), Christopher Lee Grant (Dead Genesis), Neil Green (Black Eve) and Laura Collu (Severance). COLD DARK MIRROR follows young Witch-Hunter Lydia (Sandra DaCosta), who stumbles upon the dark secret of the Unseen World; a shadow world of dreams and nightmares which lies just beyond the mirror's edge. A dark and ancient power, the Time Shadow (Neil Green), seeks entry into the corporeal world, a power some on the Alchemic Council are in league with, and whose existence they seek to keep secret above all else.
Together with her Cat Familiar Callista (Caleigh La Grand), Lydia must face the Shadow Council, and avenge the death of her mentor, the Maegis Acheroni»?.A A In addition to the casting announcement, we are also today releasing the first couple of production stills from COLD DARK MIRROR. New Moonlit Road business cards!A Earlier this year we reported that ARCHON DEFENDER would be getting a DVD and VOD release later this year. In addition to the Facebook group released a few months ago, you can now follow ARCHON DEFENDER on Twitter for all the most up-to-date information surrounding the film. Simply click on the links above to visit the respective pages.A In other news, we are proud to report that for the first time in five years we have new business cards that are hot off the presses and about ready for distribution to the masses. Our multiple award-winning short film is now an Official Selection at the 3rd Macabre Faire Film Festival in Long Island, New York, honouring films within the genres of Horror, Thrillers, Suspense and Sci-Fi.
While there are no concrete showtimes or dates as of yet, please feel free to visit the festival's Facebook page, which will make a more formal announcement closer to the festival date this summer. As we keep you in anticipation with our casting, we are proud to present the first official production still from the film. We now have a Facebook group were you will be able to keep up to date on the developments of our films as they move through production. Please note that press releases and latest news will appear on here first, and then make their way onto our new Facebook group. Keep it here, there's lots happening.A March 6, 2013 - Morgan Muscat 2013 MARTY Award nomination and interviews Having stepped back to focus on his family last year, Moonlit Road Entertainment founder Morgan Muscat is gearing up for what is looking like a very busy year ahead. The talented writer-producer is releasing the animated feature ORIGIN: A CALL TO MINDS as well as producing a new animated film (COLD DARK MIRROR), which starts production this month. Amidst all that, Morgan is seeking funding for his long awaited Stephen King adaptation SUFFER THE LITTLE CHILDREN as well as developing some other short film projects. In the meantime, we would like to congratulate Morgan and his fourth MARTY award nomination since 2009, this one for Established Media Arts for the 2013 awards ceremony. More information about the MARTYs can be found by visiting the Mississauga Arts Council link.
We would also like to congratulate SEVERANCE crew members David O'Hearn and Alvin Campana for their MARTY nominations also; David is nominated for Established Performing Arts while Alvin is in the running for Established Media Arts.
In the interview, he speaks about his early career as a filmmaker to some of his recent producing projects, specifically SEVERANCE and THE DEVIL WALKS AMONG YOU. The episode aired on Rogers TV at the end of February.A February 25, 2013 - THE DEVIL WALKS AMONG YOU gets another Hamilton screening!!!We are proud to report that THE DEVIL WALKS AMONG YOU will once again be gracing screens in Hamilton, as it is an Official Selection at the 2013 Little Nightmares Canadian Horror Shorts Festival. COLD DARK MIRROR is slated to go into production in the next few weeks and is tentatively set for release in late 2014. A dark and ancient power, the Time Shadow, seeks entry into the corporeal world, a power some on the Alchemic Council are in league with, and whose existence they seek to keep secret above all else. Together with her Cat Familiar Callista, Lydia must face the Shadow Council, and avenge the death of her mentor, the Maegis Acheron.i»?January 27, 2013 - ARCHON DEFENDER signed to US Distribution dealBig news to start the new year off.
ARCHON DEFENDER, our 2009 multiple award-winning animated feature film (written and directed by David T.
Krupicz and produced by Morgan Muscat) has been signed to a US distribution deal with Ytinifni Pictures. The deal will provide North American DVD and US Video on Demand (VOD) distribution in late 2013. While an official date has yet to be announced, expect the film to be released sometime in the fourth quarter. The film follows the path of a young woman, Colette, as she seeks her way through adversity to redemption, as the world she once knew is torn apart by war and tyranny. The first official trailer from our latest short film, MASSACRE AT FEMUR CREEK, has been unveiled online via writer-director Kyle Hytonen's You Tube channel.
Enjoy the picture below of actor John Migloire in character as The Shape and keep checking back for more updates on the film's completion and release date. We were approached a few weeks back to create this video by local artists and have done so using footage from last year's event.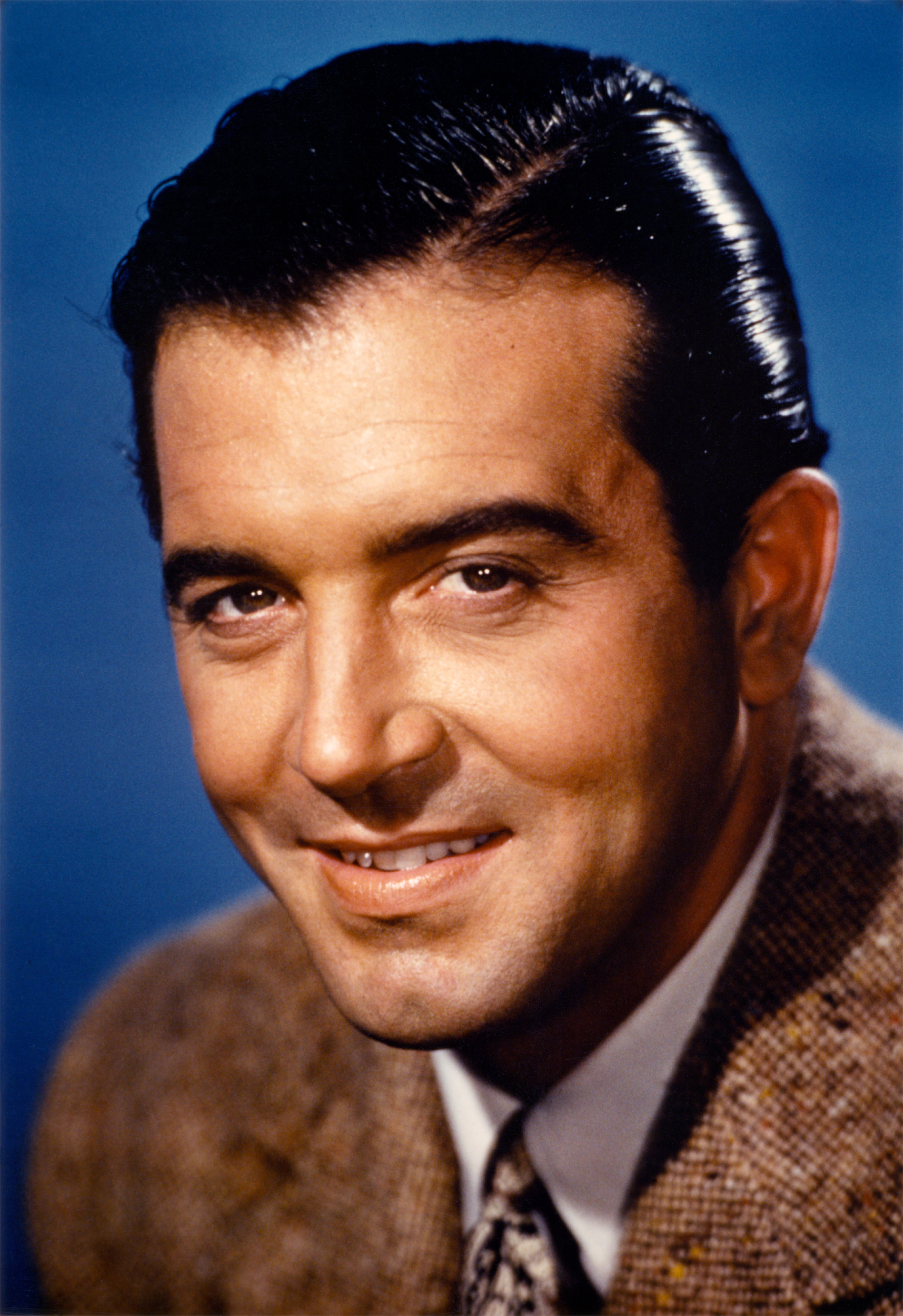 Rubric: Canada Emergency Preparedness