Facebook Covers InformationCheck out the interracial relationship facebook covers that our user has made. I like to read multicultural folktales with my kids, but they are not a substitute for contemporary stories with diverse characters. You Were the First is a tender book in which parents, one Asian, one Caucasian, narrate their child's firsts. Grandfather Counts focuses primarily on the intergenerational relationship between a young girl and her grandfather. I Love Saturdays y domingos is a wonderfully uplifting story about a girl who spends Saturdays with her English-speaking grandparents and Sundays with her Spanish-speaking abuelos. Hi Season, If you look at the list again you will see that there are 8 books on this list that feature families other than black & white mixed families. Shopping with Dad is a fun story about mayhem at the grocery store (and apologizing afterwards) and features a multi-racial family – Dad is white, the little girl is bi-racial, and when they go home to tell Mom all about their day we find out that she is Black.
We litterally have thousands of facebook covers for you to browse and hundreds of interracial relationship covers as well. This marvelous 1973 classic book is a lovely, warm and poetic tribute to both the specialness and the normalcy of interracial families. I loved Marisol from the moment I met her, and as a result, she's made an appearance on several of my lists, including books with diverse characters and books for Hispanic Heritage Month. Meyers' book celebrates the diversity of babies all over the world and how babies might sleep, eat, play and live differently but are all loved equally.
Helen speaks English, Gong Gong speaks Chinese, and through the act of counting in their respective languages, they form a bond.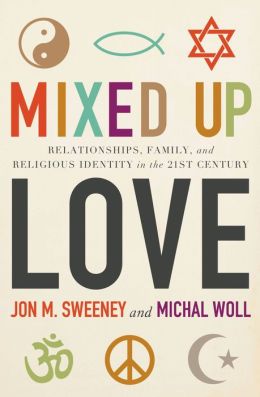 She describes the joys of each visit and the reader instantly sees the parallels and how much the family loves one another. Food imagery abounds in this sweet story about a young boy who wonders what the skin color of his new brother will be. I always enjoy Bob Graham's quiet and lovely stories that teach us about how ordinary moments connect us with others and the world around us. Are there any types of families you would like to see more of in children's literature?
Make sure to view them all and check back often as we always are adding facebook covers for your facebook timeline. Sometimes, the racial identity of the character is noted, other times, it is merely part of the story's backdrop. Red-headed half-Scottish half-Peruvian Marisol bounces off the page with great enthusiasm and loves her mismatched life. Williams' book is composed of three vignettes, each showing a grown up (daddy, grandma, mommy) playing with a baby. Frazee is a wonderful artist and the variety of facial expressions on all the babies are terrific. The girl's biracial identity forms a backdrop, but is not the main focus of the book. However, with the help of their grandchild, they learn to appreciate each other's difference and make a little music in the meantime. One notable (and awesome) feature is that may of these books emphasis the importance of intergenerational relationships!
A young girl loves visiting her grandparents who have an inviting kitchen window you can climb into, look out of, and see your reflection in.
When her friend, Ollie, challenges her to "match", Marisol finds she is unhappy with life as a conformist. The three families are diverse: a white child, a bi-racial child and an Asian-American – all equally loved, all equally playful.
Frazee does a great job of including people from all different walks of life in her illustrations. Marisa worries that no one will like her non-so-perfect dumplings but the warm, family, festive atmosphere (and some help from grandma) ensures that everyone has a wonderful time. There are a lot of Spanish words and phrases but no glossary (at least not in my library copy), but English-only readers will have no problem understanding the story. It will make you want to cuddle up with your own kids no matter what the color of your (or their) skin!
The text takes us on a journey with the child as she describes her special relationship with her Poppy and Nanna.
This is a great story that emphasizes the importance of embracing and accepting one's uniqueness. I was a little tired of the food references by the end of the book but it is a cute read, especially for to-be-big siblings.
Rubric: Emergency Supply Kits