Patrice Leconte's "Monsieur Hire" is a tragedy about loneliness and erotomania, told about two solitary people who have nothing else in common. For those who wanted to see Sofia Coppola's "Somewhere" because of Stephen Dorff but were weary of its polarizing, artsy DNA, here is the "Chronicle" or "Hancock" version of that film with one key difference.
Dorff plays Melvin, a New Orleans slacker and deadbeat dad who spends a lot of his time drinking, partying—basically doing nothing. Vietnam: American Holocaust opens in the present day at the Veterans for Peace Arlington West Memorial to the fallen US soldiers in Iraq and Afghanistan in Santa Monica.
A clip of Vietnam era Defense Secretary Robert McNamara in Hanoi in 1995 shows him saying that 3.4 million Vietnamese were killed during the war.
This is followed by a brief history of the 19th century French conquest of Indochina and the Vietnamese liberation struggle from 1945 through the defeat of the French in 1954.
The reasons for opposing the Vietnamese independence struggle are given by President Eisenhower in a clip from one of his speeches.
The story of the lead up to the American war is presented with footage that also includes Roosevelt, Truman, Kennedy, Diem, Gerald Ford, Joe McCarthy, Nixon, Senator Morse, and many others. Since the Tonkin Gulf incident played such a big role in promoting and justifying the war, the film goes into considerable detail about it. The next segment illustrates the incredible damage done to Vietnam by the massive US air war which included bombing, napalm and agent orange. From there the film goes into the horrific ground war that was the real holocaust in Vietnam. The photo preceded excerpts from Star reporter Michelle Shephard's long-awaited biography of Omar Khadr, Guantanamo's Child, which does the most thorough job to date of humanizing the second youngest son of the generally unsympathetic Khadr family, whose late patriarch, Ahmed Khadr, was close to Osama bin Laden. While serving as a terrifying trailer for the book, however, the photo's publication also heightened tensions that had surfaced in pre-trial hearings in November, when, after five years of claims, on the administration's part, that Khadr had been the last enemy soldier alive after the firefight, and had therefore thrown the grenade that killed a US soldier, it was revealed that the grenade could, in fact, have been thrown by one of his companions, who was alive at the time, but whose survival at that point had not previously been disclosed.
The day before Khadr's pre-trial hearings resumed last Friday, his tenacious military defense lawyer, Lt. In addition to Khadr's previously documented claims that he was threatened with rape and was used as a human mop at Guantanamo to wipe up his own urine after he had been held for hours in a stress position and had soiled himself, he reported that he "told a Canadian delegation in 2003 that the Americans 'would torture' him — so he told them whatever they wanted' to hear, but that "The Canadians called me a liar, and I began to sob.
Khadr also described abuse that took place in the days after his capture, in particular at the hands of a Hispanic MP, who "would often [redacted]. This comment adds to the suspicion that Khadr was the victim of torture in Bagram, as it was also revealed last week that one of his interrogators was Sgt.
Omar Khadr was not the only defendant last week to raise the spectre of torture to haunt the Military Commissions. This alone would make his trial problematical, but Jawad himself raised further hurdles to what the Pentagon clearly hoped would be a straightforward process by declaring the proceedings illegal and refusing to accept representation by his military lawyer, Col. With Jawad's refusal to engage with the Commissions (asked to enter a plea, he had, by that point, "slumped onto the defense table and refused to respond to Kohlmann's questions") and with Col. Seized in Azerbaijan, al-Darbi was rendered to Afghanistan, and also ended up in Bagram, where, he later alleged, an interrogator named Damien Corsetti, known as "Monster" or "The King of Torture," abused prisoners by poking them in the face with his naked penis and threatening them with sexual assault. Nor, it seems, is it likely that torture will be sidestepped in the cases of the other prisoners awaiting arraignment. A sketch of Ali Hamza al-Bahlul, made during his first appearance before the Military Commissions in 2004.
A sketch of Ibrahim al-Qosi, made during his first appearance before the Military Commissions in 2004.
If there is a "clean" case that can be presented to the Commissions without ensnaring the administration in ever more lengthy and damaging allegations relating to the use of torture by US forces, it has yet to be found.
On the surface, Mohammed Kamin fulfils this criterion, although he also seems, like many before him, to be an unworthy candidate for any kind of war crimes trial at all.
See the following for a sequence of articles dealing with the stumbling progress of the Military Commissions: The reviled Military Commissions collapse (June 2007), A bad week at Guantanamo (Commissions revived, September 2007), The curse of the Military Commissions strikes the prosecutors (September 2007), A good week at Guantanamo (chief prosecutor resigns, October 2007), The story of Mohamed Jawad (October 2007), The story of Omar Khadr (November 2007), Guantanamo trials: where are the terrorists? And for a sequence of articles dealing with the Obama administration's response to the Military Commissions, see: Don't Forget Guantanamo (February 2009), Who's Running Guantanamo?
Are you a lone voice or are there others prepared to put pressure on the next administration? Personally I think the Bush administration and their torturers are the ones who should be put on trial.
As for Pelosi, she's kept her mouth shut regarding the atrocities committed against the people of Gaza by the Zionist occupying power but was quick to condemn China for doing much the same thing to the Tibetans. It will be interesting to see what, if anything, happens with regard to Guantanamo after November. The ACLU, Human Rights First, Human Rights Watch, Amnesty International, Center for Constitutional Rights and more. Coppola's project worked with Dorff's scruffy charisma by presenting the former Hollywood fixture as someone coming down to anonymous Los Angeles from the egotistical heights of stardom.
But, in this world, he is our hero, trying to pull himself together so that he can see his estranged son Rex again after his ex-wife had the court give her full custody.
You will receive a weekly newsletter full of movie-related tidbits, articles, trailers, even the occasional streamable movie. Further news clips from the time reveal some of the horrors of that war and show that news commentators referred to it as a holocaust at the time. This is done with archival footage, much of it very rare, and Martin Sheen's excellent narration and the voices of the principals on both sides of the conflict. Then the young Ho Chi Minh is introduced, with special attention to his time in Harlem, NY and his relationship with Marcus Garvey. We hear Bobby Kennedy question the NSC plans for a coup in South Vietnam only weeks before President Kennedy is assassinated. Through interviews with the captain of the US ship that was allegedly attacked, the chief gunner, a North Vietnamese general and the recollections of pilots that flew air cover on the fateful night, it shows that this attack never happened. With a particularly potent instrumental from the Mama's Boys blues band that provides the sound track for the film, we hear from LBJ, Curtis LeMay, a Hanoi doctor, Vietnamese victims, and American airmen among others in a way that really brings home the brutality of the air war. This is done through the voices of American and Vietnamese soldiers and civilians that give you a real window into the tragedy of war on a human level. Again the point is made that those that forget their history are doomed to repeat it and a plea is made both by Martin Sheen and the director, Clay Claiborne, to stop this madness. Partly redacted by US censors, the document nevertheless reveals extensive allegations of abuse that, in some cases, seem to amount to torture.
They screamed at me and told me they could not do anything for me." In other sections, he described how, after he embarked on a hunger strike at Guantanamo, "Guards would grab me by pressure points behind my ears, under the jaw and on my neck. He would tell nurses not to [redacted] since he said that I had killed an American soldier. Joshua Claus, who was later charged, along with 14 others, of various crimes, including assault and "maltreatment of a detainee" in connection with the murder of the two men, and was sentenced to five months in jail in 2006. On Wednesday, Mohamed Jawad, an Afghan who, according to his own account, was only 16 when he was seized after allegedly throwing a grenade that wounded two US soldiers and an Afghan interpreter, said, as Carol Williams described it in the Los Angeles Times, "that he had been tortured while in US custody at Bagram Air Base in Afghanistan after his arrest, and that he had been mistreated in Guantanamo as well." "The American government said the Taliban has been very cruel in Afghanistan, that they killed people without any trial and imprisoned people without trial," Jawad told the judge, Col. As I reported in a detailed article when he was first charged last October, Jawad had not alleged that he had been tortured by US forces during his tribunal and his military reviews at Guantanamo, which were convened, in the first instance, to assess whether he had been correctly designated as an "enemy combatant" when he was captured, and subsequently to assess whether he still constituted a threat to the US or its interests. Sawyers was vigorous in his defense outside the courtroom, explaining to reporters that western concepts of justice were "completely foreign" to Jawad, and making a statement on his behalf that also resonates with the case of Omar Khadr. The Sudanese prisoner Ibrahim al-Qosi and the Yemeni Ali Hamza al-Bahlul (both charged last month for their alleged connections with al-Qaeda) are well-known to those who have been following the Commissions since they first spluttered into life in the summer of 2003. In his charge sheet (PDF), he is accused of "providing material support for terrorism," specifically by receiving training at "an al-Qaeda training camp," conducting surveillance on US and coalition military bases and activities, planting two mines under a bridge, and launching missiles at the city of Khost while it was occupied by US and coalition forces. In the full glare of the world's media, the Military Commissions continue to expose the very torture and abuse that the administration has strived so hard to conceal, and I cannot see how they can ever result in a prosecution that will be recognized as valid.
To receive new articles in your inbox, please subscribe to my RSS feed, and see here for my definitive Guantanamo prisoner list, published in March 2009. As bad as the Guantanamo detainees may or may not be, they have obviously been to hell and back and need counselling, rehabilitation and a little understanding.
Constitution and what it stands for, including a fair trial for everyone in American custody.
Recognized as an authority on Guantanamo and the "war on terror." Co-founder, Close Guantanamo, co-director, We Stand With Shaker. Assisted by his wheelchair-bound friend Lucille (Eddie Griffin, playing a sassy, sharp-tongued buddy seemingly conceived to fulfill stereotypes), Melvin tries to get clean, but despite the good vibes of NOLA sunsets or running up and down the aisles of a gospel church, eventually boomerangs back.
Since the focus of the documentary is the American War in Vietnam the pace slows as more details are given about this part of the history.
In another connection to the present conflicts, we learn of the role the Kennedy administration played in putting Saddam Hussein in power in Iraq. Most significantly, using White House tapes released only a few years ago, it shows that McNamara and LBJ had foreknowledge of this phony attack that never took place. The Vietnam War was a My Lai every week and this point is driven home by recounting some of the many other massacres that took place. William Kuebler, duly raised these issues, telling journalists that the report of the circumstances that led to Khadr's capture, written by an officer identified only as "Lt. He had, however, claimed that a false confession had been forced out of him by the Afghan police who first captured him.
Apparently dragged from his cell to attend the hearing, and wearing the infamous orange garb that, for many years, has been reserved for those ruled "non-compliant," he told Col. The administration can, perhaps, count itself lucky that al-Darbi did not wish to speak out, although this is probably only a matter of putting off the inevitable. Both were previously charged in the first round of the trials, which were struck down as illegal by the Supreme Court in June 2006, without either man having had the opportunity to discuss the details of their treatment, but in a hearing in 2004 al-Bahlul's military defense lawyer, Maj. As the Bush administration counts down its last months in office, the only solution, it seems to me, is to maintain the pressure on the next administration to move the trials to federal courts on the US mainland.
There's always a compelling outsider quality to Dorff, a student of the unapologetic, always slightly-meta presence (of which Nicolas Cage is the master).
Oh, and Melvin can control things with his mind, as he does in a mask sporadically for street audiences (with the hyping help of his buddy Lyle, played by Luis Da Silva Jr.) and sometimes to take money from imbecilic convenience store crooks and the like.
Steve David, the Commissions' chief defense lawyer, explained, he will not be able to assign Jawad a new lawyer for some time, because, unlike the prosecution, which has a full roster of 30 lawyers, he has only nine lawyers on duty, who are already struggling to cope with their caseload.
As it is, I'm prepared to state that his case seems to me to demonstrate how hopelessly blurred the distinctions between military resistance (aka insurgency) and terrorism have become, so that anyone caught fighting US occupation is not engaged in a war (with its own well-established laws) but is automatically part of a global terrorist movement. After partying too hard (AKA a cardiac arrest) nearly kills him halfway into "American Hero," Melvin elects to perhaps use his abilities to help the community, which is directly being harmed by drug dealers peddling to kids. A Dorff sideshow first and foremost, "American Hero" is far too casual with Melvin's character arc, and the appeal of superhuman abilities. Love doesn't just downplay them by a casual reveal, but makes it more of a shallow afterthought—the pacing killing the chance of even light amusement—or a means for sporadic visuals of Dorff moving his hands, and throwing a car door 100 yards. You will understand why so many Vietnam vets came home with a great deal of mental anguish because of what they saw in this war. Kuebler described it, the report initially said that the assailant who threw the grenade had been killed, but was then revised, about two months later, to say that the grenade thrower had been "engaged" (a change that clearly implicated Khadr).
The way it crescendos!" In another, he reads a passage from Guy de Maupassant and then says to the heavens, "I dig you, man!" What does this movie even think of Melvin? Needless to say, "American Hero" is often at odds with self-awareness. The whole proceedings are recorded by, of course, a documentary crew that's used narratively with the same inconsistency as any uninspired single-camera, found footage movie.
With the "crew" grabbing some pleasant wide shots of the New Orleans skyline amongst its action, some extended sequences (Melvin's final showdown, a telekinetic free-for-all in one take) also play out with relatively seamless visual effects—regardless of the similar shenanigans of "Chronicle" that came three years and 800 superhero movies ago. But even in such focused moments of action, a different logic falls out: what documentary crew would so casually follow Melvin into these life-or-death scuffles, especially when gang members are trying to spray everyone with bullets? In the film's press notes, the British director answers as to why he shot in New Orleans with the sentimental answer of "for the tax breaks," reasoning after that he did eventually fall for the place (possibly in part for the tax breaks?) By little coincidence, his movie essentially wears America Face as it "documents" a post-Katrina New Orleans, presenting it as a racial melting pot with cringing racial stereotypes and ideas of gender, centered around a generic idea of the new cowboy.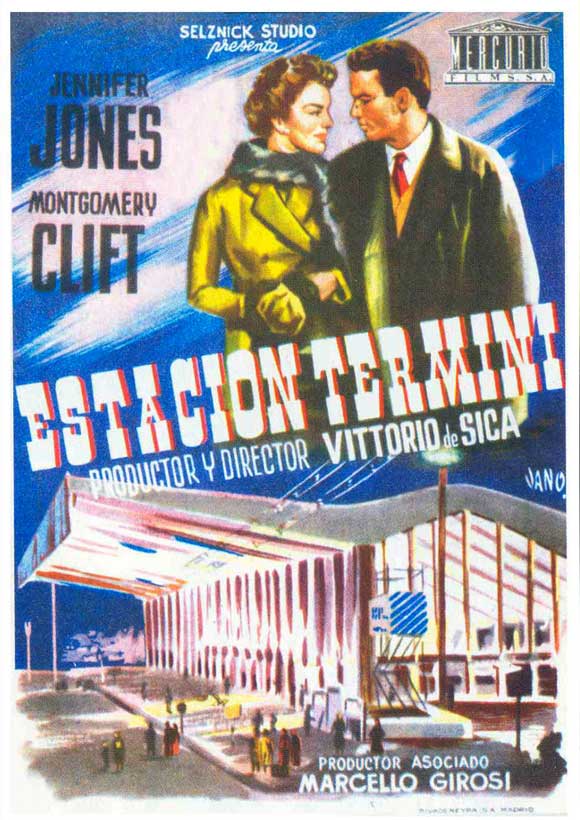 Rubric: Emergency Preparedness Survival