All of our survival courses - Wilderness, Cold Weather (snow), Primitive and Desert, will provide you with enough skill and knowledge to properly take care of yourself on all future backcountry endeavors, regardless of weather, location, or available equipment. This is an informative pre-trip seminar that will provide an overview of a variety of important survival topics. Our Wilderness Survival 1 course is an excellent introduction to the basic skills necessary for surviving in a remote wilderness setting. This course will expand on the skills covered in Wilderness Survival 1 as well as teach more advanced techniques.
This course will expand further on the skills previously covered and provide the participant with techniques for minimizing the equipment required for surviving in a wilderness setting.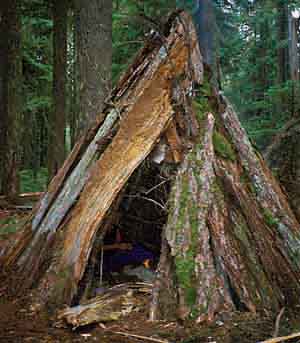 Join us for a memorable experience in the Mt Hood National Forest while you spend 6 days and 5 nights with your instructor learning all of the survival techniques covered in Wilderness Survival 1-3. Notes: I have provided a lot of photos of this plant, so as to help viewers distinguish it from its poisonous look-alikes.
These bracts that hang down underneath the flower umbel are characteristic of this species. The extensive individual skill-building focus of each event will dramatically increase your confidence level as you progress through a series of exciting courses. If you are unsure how much training you need for specific applications, we can help you identify which courses will best meet your needs.
But be very careful not to confuse Wild Carrot with other similar species, some of which are DEADLY POISONOUS.
Rubric: Canada Emergency Preparedness