06.05.2015
Recently I was blessed to have the honor to speak at the 13th Annual Black Man's Think Tank Conference held at Sinclair Community College in Dayton, Ohio.
At the end of the speech I was asked a question by a brother who was a reading specialist and tutor at Central State University. Because of time restraints, I answered the question briefly with a story from my own life and moved on to the next question. When I was a young boy my father would take me to the bookstore and grant me permission to pick any book that I wanted. After perusing the bookshelves uninterested, I would find my way over to the magazine stand. I was telling my parents, that one, I was a visual learner and that pictures and visualizations inspired me. Unknowingly to my parents and myself, I was expressing my interest in cars and machines as well as my desire to be a 'hands on' or kinesthetic type of person and learner.
The point I'm making here is that if we want children, and people in general, to develop a love of reading then we must allow them to read about subjects that they find enjoyable.
Please enable JavaScript in your browser preferences for optimal page viewing of this site. He explained to me the difficulty of helping students to read that could not read and asked what I felt could be done to help in this process. Later, as I thought more about what was asked and the answer that I gave, I realized that there is much more to share on this topic and that is what I will address here. Those magazines gave me a lot of joy and I cherished having them just as most children cherish their toys. Attempting to force children to read about subjects that do not excite them will often times drive them away from reading.
He showed me various book titles that my brother liked and of course I had no interest in any of them. So by reading the words that described the car (hearing in my mind), seeing the picture that was described, and by having the sensation of touch stimulated- three of my five senses were being activated.
In the lecture by the Honorable Minister Farrakhan entitled developing a nation of readers he explained the challenge that we face.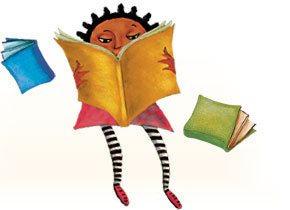 For some parents this may seem disheartening or against the whole point of going to a bookstore, but as I look back I understand more of what I was actually telling my parents. The pictures in combination with the words developed a relationship in my mind and helped me to better understand what I was reading about.
While I do not have the research to validate that those facts, I know that visualization is a strong part of my learning style.
This is what I consider learning, the stimulation of my intellect as well as my physical senses!
When I would read the car magazines as a child and look at the pictures associated with the words, I was better able to develop a relationship between the two.
Categories: Horoscope Compatibility