We maintain strict security standards and procedures to prevent unauthorised access to information about you.
Dan Reicher is Executive Director of the Steyer-Taylor Center for Energy Policy and Finance at Stanford University, a joint center of the Stanford Graduate School of Business and Stanford Law School, where he also holds faculty positions. He is also Senior Advisor to the Atlantic Wind Connection, a project backed by Google and other investors to build an underwater transmission line for offshore wind power and grid reliability along the US east coast.
He also was Executive Vice President of Northern Power Systems, one of the nation's oldest renewable energy companies and a recipient of significant venture capital investment.
Rob Cormie is Group Operations Director at the UK Green Investment Bank plc, headquartered in Edinburgh. At SDCL he has advised on the formation of a number of investment vehicles involving total capital raised of approximately US$600 million. Jonathan was previously Director of Business Development for HSBC's real estate and infrastructure investment arm, where he managed a diverse range of successful investment transactions.
Jonathan has over 20 years' experience in the Technology, Design, Property and Construction sector, as well as in Finance and Investment in Strategic Development working with both the private and public sector. Jonathan has overseen the development of projects, particularly for two funding mechanisms: REIF (Renewable Energy Investment Fund) and UK GIB (Green Investment Bank). A large part of Jonathan's role is liaising between the public and private sectors for project inception and development.
Until recently, Jonathan also carried out a similar role for the City of Edinburgh Council, for strategic property and investment development.
Jonathan created Project Edinburgh and the String of Pearls projects for the City of Edinburgh whilst on secondment from Standard Life from 2004 to 2008. Having created a number of development frameworks, projects and investment opportunities with the Project Edinburgh Design Team; Jonathan and the team then secured major investment interest in the city from global investors and developers. Vivienne is Low Carbon Director with responsibility for SFT's activity across the low carbon sectors including street lighting, district heating and non-domestic energy efficiency. Vivienne has advised on a wide range of public private partnership projects across the water, education and health sectors.
Jean studied at the EAP European School of Management in Paris, Oxford and Berlin (now ESCP Europe) and also holds an MBA from Henley Management College.
Allan is a fund manager within the infrastructure and renewable energy fund management business at Aviva Investors. With over 10 years' experience, Allan was previously a vice president at Macquarie where he focused on transportation and renewable energy.
Craig has been involved in the district heating scheme in Wick for over 4 years; as part of the team that was responsible for the purchase of the scheme, and subsequent investment in plant. Craig is the UK delegate on the European Standards process for the production and use of solid recovered fuels (SRF) from waste. Donald Anderson started work as a Medical Scientist with the Scottish National Blood Transfusion Service. In 1999 he was elected Leader of The City of Edinburgh Council, a position he held until he stood down in the autumn of 2006 to stand for the Scottish Parliament. During Donald's involvement in economic development, Edinburgh became one of the strongest city economies in the UK. Duncan MacLennan was great as ever, bringing a very interesting perspective to the challenges (and failings) of housing. Please specify the type of marketing information that you would like to stop receiving (direct mail by post, email, SMS or telephone calls) when making such request.
We will never contact you by email or otherwise and ask you to validate personal information such as your user ID, password or account numbers.
In addition he has responsibility for origination in Scotland and acting as an external spokesperson for the bank in the UK and abroad.
Previous roles include being a board member of Quayle Munro plc, a partner of KPMG where he led the energy corporate finance team, CIBC World Markets and Commerzbank AG. He has completed over 45 investment vehicle transactions over the last 16 years involving investment in infrastructure, private equity, real estate and listed securities.
He has also served as an advisor to governments, to the United Nations Environment Programme Finance Initiative and is a director and trustee of the Institute for Sustainability in the UK.
This has involved the development and coordination of the Scottish Green Investment Portfolio (SGIP) assisting the accessibility for finance for Low Carbon and Green Sector projects, development and planning of new funds and delivery structures for Energy, Waste and Community Renewable projects.
He advises on the development of teams to progress projects and investment structures and sourcing Public and Private finance and delivery interest for major projects. She is a qualified chartered accountant who spent 16 years within the accountancy profession in both management consultancy and project finance roles before becoming Finance Director of Caledonian Economics, a specialist economic and financial consultancy practice.
She is a Non-Executive Director and Chair of the Audit Committee for Museums Galleries Scotland, the national development body for this sector in Scotland. Kerry trained as a qualified chartered accountant and has over 15 years of experience in professional practice.
The team's strategies include European renewable energy, UK unleveraged assets and infrastructure debt.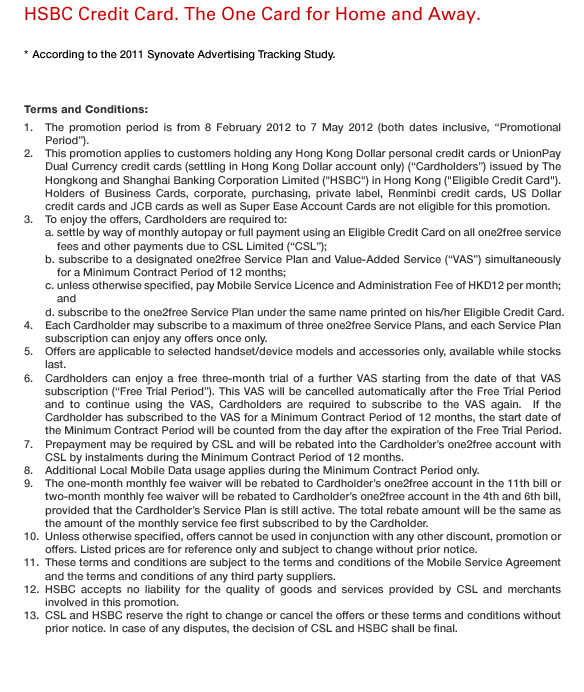 Prior to this, Allan was a research analyst and portfolio manager covering energy and infrastructure income trusts for TD Waterhouse Investment Advice. He was also a member of the Boards of the Edinburgh Festival Fringe and the International Festival. Most notably he led Edinburgh's response to the hosting of the G8 Summit in Scotland and the call by Bob Geldof for a million people to march to Edinburgh.
Note: It is important that you do not provide your account or credit card number, or disclose any confidential information or banking instructions in your email.
Before being appointed Deputy First Minister and Cabinet Secretary for Health and Wellbeing after the May 2007 election she had been Shadow Minister for Education, Health & Community Care and Justice.
During this time has worked on investments in Europe, the Middle East, Asia and the Americas. He is also branch manager of pbb Paris branch and Chairman of the local Executive Operating Committee. In these companies, his responsibilities included credit analysis, corporate banking, structured asset finance, leveraged buy-out and infrastructure finance. This includes 10 years at Grant Thornton providing financial advisory services to public and private sector organisations on their collaborative partnering arrangements across a range of sectors including social infrastructure and low carbon sectors. From 1990 he was Convenor of Economic Development, a position he held until the Scottish Local Government Reorganisation in 1995, when he was elected to the City of Edinburgh Council. The Council's response was recognised by the Chartered Institute of Public Relations, with the award of their Grand Prix award in 2006. If you have received this message in error, please delete it and all copies from your system and notify HSBC immediately by calling the above respective hotline. In September 2012, still as DFM, she was appointed Cabinet Secretary for Infrastructure, Investment and Cities with responsibility for government strategy and the constitution. During the last 15 years, Jean has focussed on financing the public sector, in which his direct experience includes financing public infrastructure, public private partnerships ("PPP"), export finance and providing advisory services for both public sector bodies as well as private construction companies.
Donald was given responsibility for Economic Development in the new Council and in 1998 he left the Health Service to become a full time politician.