Here's MY question: Is the ad campaign for The Secret Circle SUPPOSED to look like the cover of a particularly juicy Lois Duncan novel?
Ditto if we're supposed to be worrying about WhatsHerNuts from Life Unexpected accidentally setting her hair on fire with her own as-yet-untapped Majickal Flame-y Hands.
Pleeeease tell me this is based on the amazing YA novels I read over and over as a junior high girl! I sense much frommage potential in the future, and those are some of the most effeminate young men Ive ever seen. Anytime you make a reference to Lois Duncan or the Clue movie you insure that I will read your blog forever! Our friends over at MTV's Hollywood Crush have the exclusive on the full-sized version, so check it out there.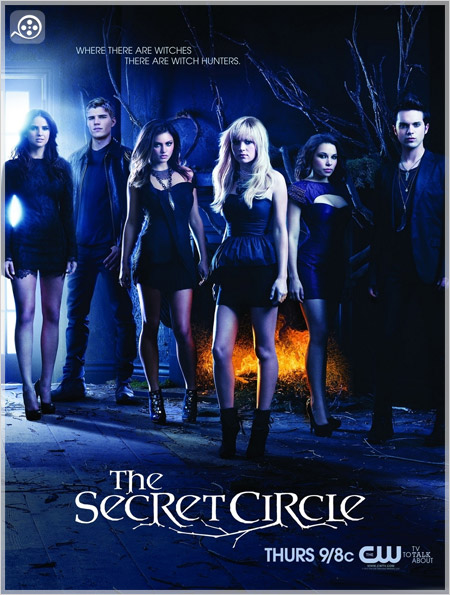 Girl moves to Salem, learns that she's a witch and destined, along with her classmates, to repeat events during the witch trials 300 years previous.
You mean, even if we see the gals in Sex and the City through the rest of their lives, they STILL won't have not satisfied their carnal instincts? This time new cast member Chris Zylka, who plays Nick's brother Jake, is featured with the other circle members.
Hot on the trails of the insane success of the Harry Potter franchise, The CW is pumping out a bewitching new show, The Secret Circle, that's packed with witches, high school dramz, and an incredibly hot new cast.
We've got all the info you'll need on your favorite teen celebrities, TV shows and new movie releases like Selena Gomez, One Direction, Pretty Little Liars, The Vampire Diaries, The Hunger Games and Divergent, plus fun games and polls.
It sort of seems to be emerging from the bottom of the frame like Carrie's hand from the grave at the end of (spoiler!) Sex and the City 3.
Also made into a totally Fug the Fromage-worthy movie in 1997 (called I've been Waiting for You) with Sarah Chalke as the witch. If you're a teen girl in middle school, high school, college or beyond, get everything you'll need to know about celebs, red carpet style, popular movies, TV shows, and funny vids right here! Whoops, I mean, Carrie.  And while OBVIOUSLY I was planning on watching The Secret Circle regardless (teen witches from The Vampire Diaries people is right up my alley), if there IS a disembodied fiery hand in the cast, I am EXTRA in. How often does one end up in a room with a mythical sea creature and earth's savior against technology AT THE SAME TIME?