Restaurant chain Secret Recipe's halal certificate has been revoked due to sanitary issues. Still, news of the halal certificate being revoked sparked heated conversations on social media, particularly on Secret Recipe's Facebook page. A quick check by A+M showed that consumers were unhappy with the restaurant's lack of transparency,  since it did not immediately update its customers when the halal certification was first revoked. Meanwhile, the Islamic Development Department (Jakim) confirmed Secret Recipe's statement.
In conjunction of Secret Recipe's 16th Anniversary, an exclusive bloggers event was held just yesterday at Secret Recipe Oasis Square Ara Damansara. Anyways, to celebrate Secret Recipe's 16th Anniversary, several promotions will be happening from 16-30 November 2013.
That being said, fans of Secret Recipe can look forward in getting exclusive promotions from the Secret Recipe X WeChat tie up.
According to a post on Secret Recipe's Facebook page, this came in in the midst of its expansion plans.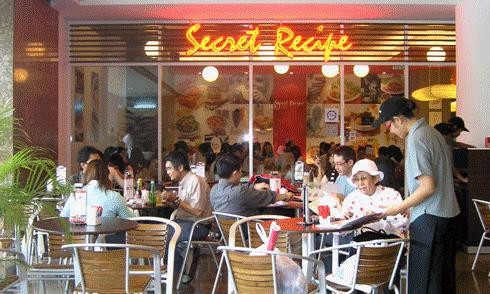 Jakim's Halal Hub director Hakimah Mohd Yusoff said the halal certificate was revoked on 7 May due to violations of Good Manufacturing Practice (GMP) and Malaysia Halal Certification Procedures Manual that involved serious cleanliness issues.
The event started around 8PM where finger food and drinks were served for everyone and the whole event lasted till around 9.30PM.