To see our content at its best we recommend upgrading if you wish to continue using IE or using another browser such as Firefox, Safari or Google Chrome.
Shout to the Top (Radio 2, Tuesday) was not a comedy but an hour-long drama, the appearance of which on a music network was a signal for trailers galore, press office overdrive and the attention of Mark Lawson on Radio 4's Front Row. To play the media you will need to either update your browser to a recent version or update your Flash plugin. The captain had heard about Mr King through the RSGB - an organisation for amateur radio enthusiasts. During World War II, dozens were recruited by MI8 - a division of the British Military Intelligence department, and a cover name for the now-defunct Radio Security Service (RSS). Now that they are allowed to speak up, he seems disappointed that this ghost army of secret civilian listeners has not been given more credit for the part it played in the Allies toppling the Nazis - including the successful invasion of Normandy."The main success of the voluntary interceptors was in knowing what the enemy intelligence services were doing, what they believed and didn't believe, and we managed to manipulate them in that way through the agents that we controlled," he says. US Secretary of State John Kerry is in Geneva in an attempt to bolster a fragile, partial ceasefire in Syria as fighting rages in Aleppo. It was about a girl band in the Eighties, the Velveteens, made up of two students and a pub landlord's daughter.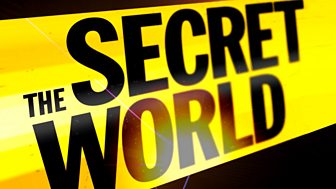 When he went to greet the visitor, he had no idea that soon he would become one of Britain's so-called "voluntary interceptors" - some 1,500 radio amateurs recruited to intercept secret codes broadcast by the Nazis and their allies during the war. Many of its members were youngsters curious about the possibilities offered by tinkering with radio receivers. The purpose of their work was to intercept secret wireless transmissions by German and Italian agents in Britain. Written by Roy Boulter and Louise Wener, both former band members, performed by a well-chosen cast, it sounded confident enough to become a series as soon as Radio 2 can scrape together the budget. So, to keep at bay all consequent tears and rages, I have been roaming the airwaves in search of laughter, joy, higher thoughts and good company. He was then given the instructions to scan shortwave bands and write down Morse code he discovered on a piece of paper.
His wife only found out about her husband's secret past in 1980 - more than three decades after he had stopped his interception activities. It bustles along, shifting assorted real-life infatuations, elopements and enthusiasms into the higher planes of nonsense.
Oddly, however, the thrust of the performances seemed greater than the grip of the narrative.
Sean Dooley plays Gabriel Oak with solid conviction, Alex Tregear is Bathsheba, Toby Jones is Boldwood, all of them good enough to make you wish you had time to get to know them. No sooner have I finished avoiding its repeats in the 6.30pm slot than the jingling signature tune signals a new run in the mornings. If Radio 4 were to bring in a show called The Aagh Factor this would be my first nomination.