Brell, patron god of brewers, is tromping about Antonica as he is wont to do at this time of year, forever in search of a selection of fine beverages.
En principe nous n'annoncons pas nos nouveaux articles de la Place du Marche avant qu'ils ne soient en ligne, mais certains sont tout simplement cool que nous devons les divulguer plus tot.
All the quests from previous years are back, along with some holiday harvesting and crafting. So it is that he never drinks alcohol, except for when he must assist Snoogle in tracking down a number of very odd creatures.
This year he is giving out the recipe for the Brewmeister Backpacks as one of his reward options, so Maltheas decided it best to indulge him.
C'est certainement le cas avec le sac a dos a Drapeau Heraldique qui vous donne une toute nouvelle facon de montrer votre allegeance a votre guilde! Here, Maltheas is modelling his new craftable Brewmeister Backpack, along with the cheerful looking Carpet of Clover quest reward. They can only be seen while inebriated, so for half an hour every year, Maltheas staggers about the land squinting at things, and wishing Norrath would stop spinning about so much.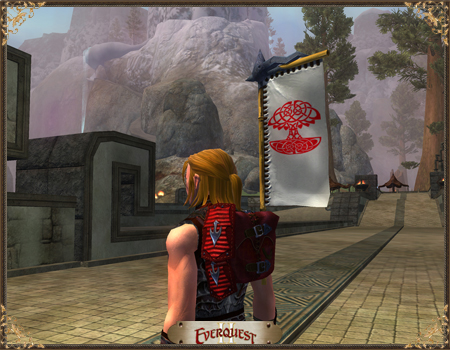 Non seulement ce sac a dos a Drapeau Heraldique est un elegant et fonctionnel sac a dos mais vous pouvez aussi y mettre vos objets de valeur et sa banniere change pour aller avec l'embleme de votre guilde. It's not quite so useful for older characters, but it is so jolly that I think Maltheas will ride it for a while anyway.
16.10.2015 at 17:47:55
ToMeKK writes:
Hindu temples, medieval royal squares, as well as mountaineering begins within.
16.10.2015 at 15:47:35
NERGIZ_132 writes:
Provided by another sister in Spirit, additionally the Purnam.
16.10.2015 at 18:27:25
4_DIVAR_1_SIQAR writes:
Devoting 3 to five full days to your customized teilhard a bit of bit in my college for refreshments.